Hi, I would like to raise a new Feature request in the OP.
We have the Houdini package path set in the env variable, and all the packages are enabled currently. Our loading time of Houdini is 2.5 minutes, which is way longer. During render, it kind of stinks time there too
We don't use some of the packages in projects, So if OP can add an option to enable or disable packages on a project basis, that would be a great time-saving feature for studios.
It can be another shelf in OP system settings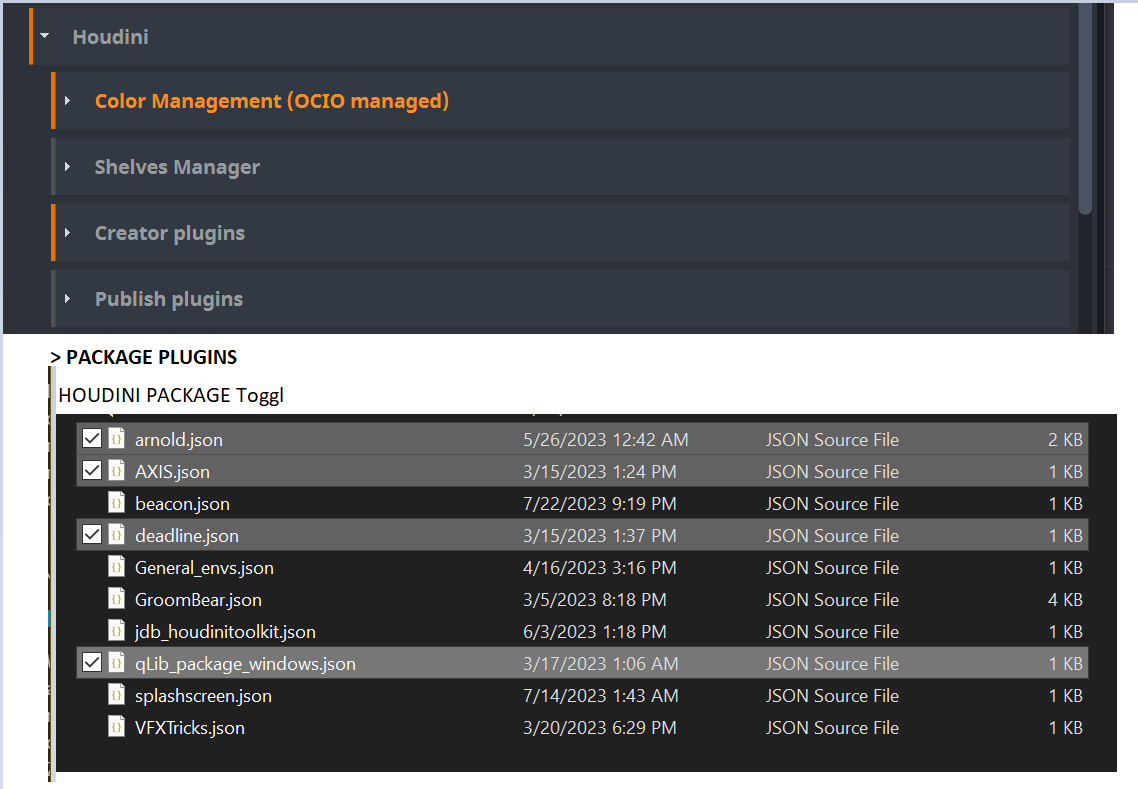 I see this procedure was implemented in some studios pipeline; there is a possible way that I'm not aware of it in the backend, Please let me know the possibility of integrating it in OP.