Hi Ynput team
We continue our journey to test Ayon features and this case if for shotgrid addon integration.
We are using the following versions.
Shotgrid sync: 0.2.8
Ayon server: 0.5.4+2310271400
Ayon client: 3.17.0
So far we are able to see / list the projects from shotgrid under "Shotgrid Sync" tab and syncronize Shotgrid —> Ayon, so kind of working in that direction, even if I creates a task in shotgrid it automatically mirrors into Ayon, nice!.
Now I tried to publish from nuke and got the following error, if I understand correctly I should see an option in Ayon tray named "Shotgrid" but I see nothing, what am I missing here?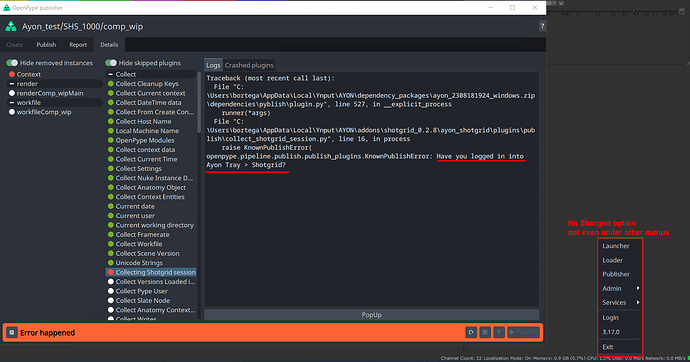 the above to try/test "Ayon—>Shotgrid" automatic sync.