Hello
I tried to publish a texture using tray publisher.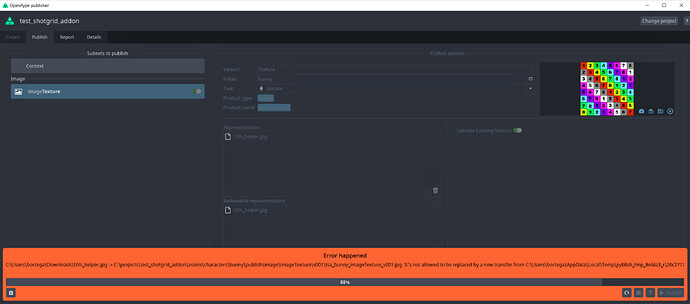 but as you can see I got an error which is the following.

Then I realized there is a mechanism to prevent from overwriting a publish but some times we do want to overwrite :), just wonder if there is a flag/checkbox/option somewhere to "overwrite" or how I can workaround this error.
thank you in advance.