For now the settings available to setup colormanaged review are all over the place and not very explicit in what they do.
There is the files rules that enable us to set the source colorspace of the conversion we want to do when it is not automatically detected by Openpype.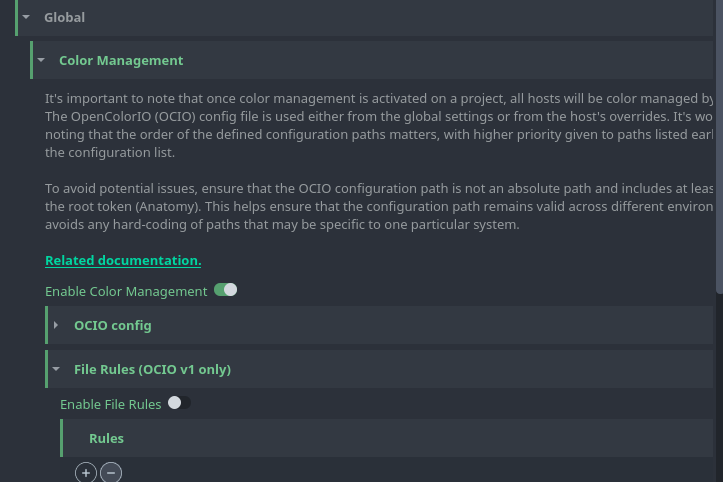 We don't know when Openpype detect the source colorspace of the "renders" to transcode. Inside Maya it works of the render for exemple but not for the review type
There is in general no documentation of what context is supported to be automaticly detected
Then there is a global settings that we can set per host / per task. But we cannot in this place set the source colorspace, only the destination colorspace.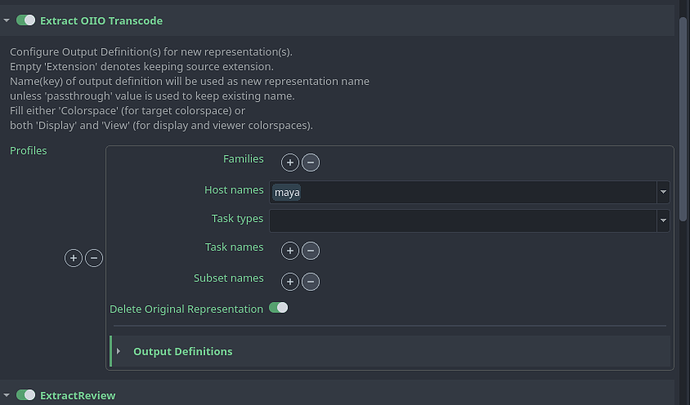 Then there is another settings specific to the host where we can set also only the destination colorspace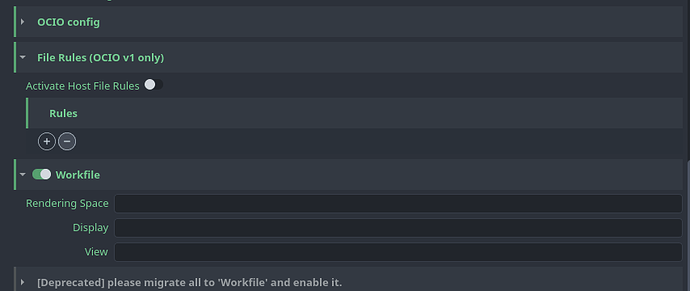 In all these settings, the notion of settings the source or the destination colorspace is never explicit
Wouldn't it be better to only have the global Extract OIIO Transcode and be able there to :
set the source colorspace either to automatic (detected by openpype) / ocio working space (scene linear)/ custom
set de destination colorspace (like we can already) and that it.
We will have only 1 place where we can set the kind of review we want
For now choosing the source colorspace or the destination colorspace is very tedious, we have to find the .ocio config file, find the right colorspace we want copy paste. Very error prone.
Drop down menu to choose colorspace
Having a drop down that parse the ocio.config and list all the available colorspace would be perfect.