Better and more user-friendly error reporting
Sometime error popping up from Pype are quite intimidating. Errors on user end ending up as scary Python tracebacks are not helping end-user to underestand that he made some mistake in scene and this redirect him to our support with often trivial issues.
Better error reporting and documentation can lead to overall better feeling coming from working with Pype.
GUI changes
As a first step we can modify main GUI user usually encounter errors - publishing. This is mockup how error coming from validator can be presented to user: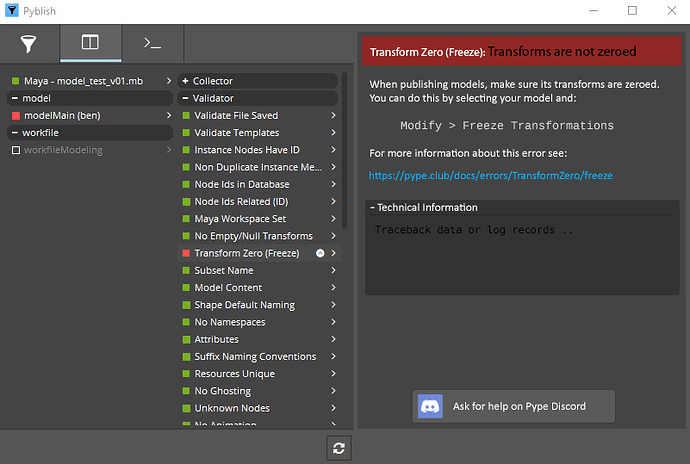 Technical aspects
This will require changes is publishing plugins, more try / except instead of asserts. We can create our own custom exception that can handle links to web documentation and markdown formatted help text (possibly taken from plugin docstrings itself as is done now for plugin description).