Hi,
I'm in the infancy of testing out AYON, specifically following the latest guide.
I've managed to set up the server just fine, on another machine in docker and I've managed to build the latest next-minor branch of the openpype launcher which connects just fine.
So far I have Photoshop connected, Blender doesn't seem to want to load the addon at all (PySide is installed) but for Nuke I'm getting this error.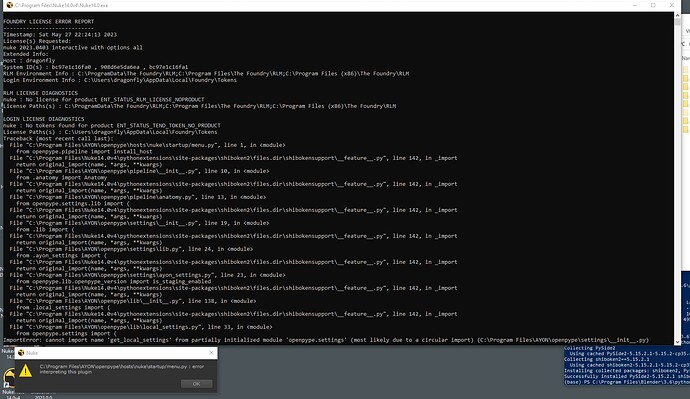 Any ideas? In the Nuke addon settings I've created one Gizmo menu and mapped that to a set of tools that I know work, removing that entry also doesn't help unfortunately.