I have a suggestion on how to make the Fusion integration better.
Currently we launch a whole new instance of OpenPype from Fusion to communicate with.
As it's possible to communicate and control any Fusion instance through scripting I'm proposing to change the Fusion integration to this kind of communication.
This means that the current Fusion UI menu would be replaced with a simple drop-down in the Fusion menu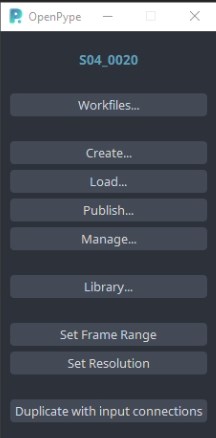 When the user presses any button in the menu it will send a request to OpenPype to run a function. The request also includes the current Fusion instances UUID and what comp is being open. That way the wanted request will be executed in the correct window and comp each time.
If we use Sockets to communicate between Fusion and OP we get the added benefit not needing python installed on our systems as we're gonna use OPs python environment! We also lose the need to install PySide6 just for the Fusion integration.
Does this sound like something I should make a PR for or does anyone else have any thoughts on this?