Hi,
I have recently started using ayon and I am trying to use it's python api aython-python-api to retrieve information about projects. While retrieving the information I am getting a 401 Client Error as: ayon_api.exceptions.HTTPRequestError: 401 Client Error: Unauthorized for url
I have passed the base_url and token while creating an instance of the ServerAPI class from the python module.
I have attached the code snippet along with this topic for reference. I have replaced the url and token with some text in it.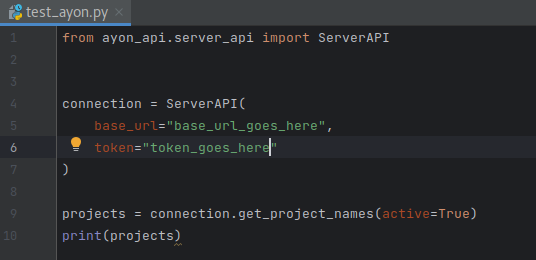 I would really appreciate if anyone could help me out with this. Also it would be really helpful if anyone can point me to some resources regarding the documentation of the python api for ayon.